Ordering Checks Online is Easy with these 5 Simple Steps
Ordering checks online from Fulton Savings Bank is a quick and convenient process.
---
Step 1:
Go to Mainstreetinc.com
---
Step 2:
Once on Mainstreetinc.com, click "Personal" to the right of "Find the product that's right for you."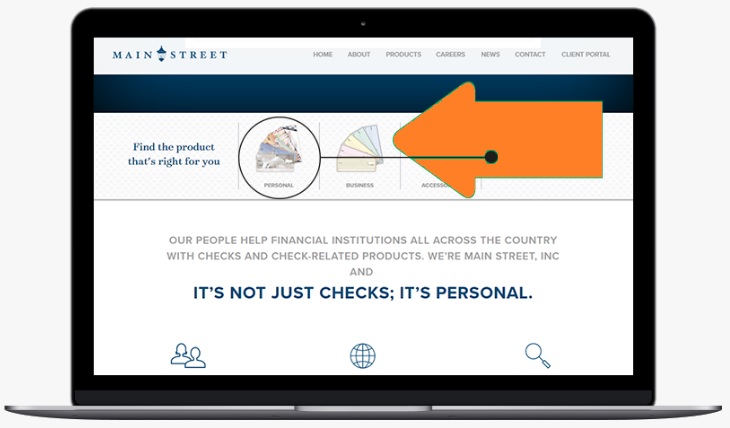 ---
Step 3:
Click on a check design category, such as One Scene Expressions, Traditional, Expressions and more.
---
Step 4:
Click on your desired personalized check design for your checkbook.
---
Step 5:
After clicking on the check design you want, click "Login to Portal," enter your account information and complete the on screen instructions to finish ordering your checks.
When you click "Login to Portal," your ABA Number, also known as your routing number, will be requested. The routing number or ABA Number for Fulton Savings Bank accounts is 221370496. Type this number in to the ABA Number field on the page that appears after "Login to Portal."
---
Don't Have A Checking or Savings Account? Open One Today